Project
A unique project we are excited to be a part of is AndScore! A cheerleading magazine launched in 2013 that's on a mission to localize authentic American cheer culture in Japan.
The AndScore! project is just one example of the numerous projects we are currently involved with.
Please feel free to contact us if you think we could be of any assistance in your endeavours.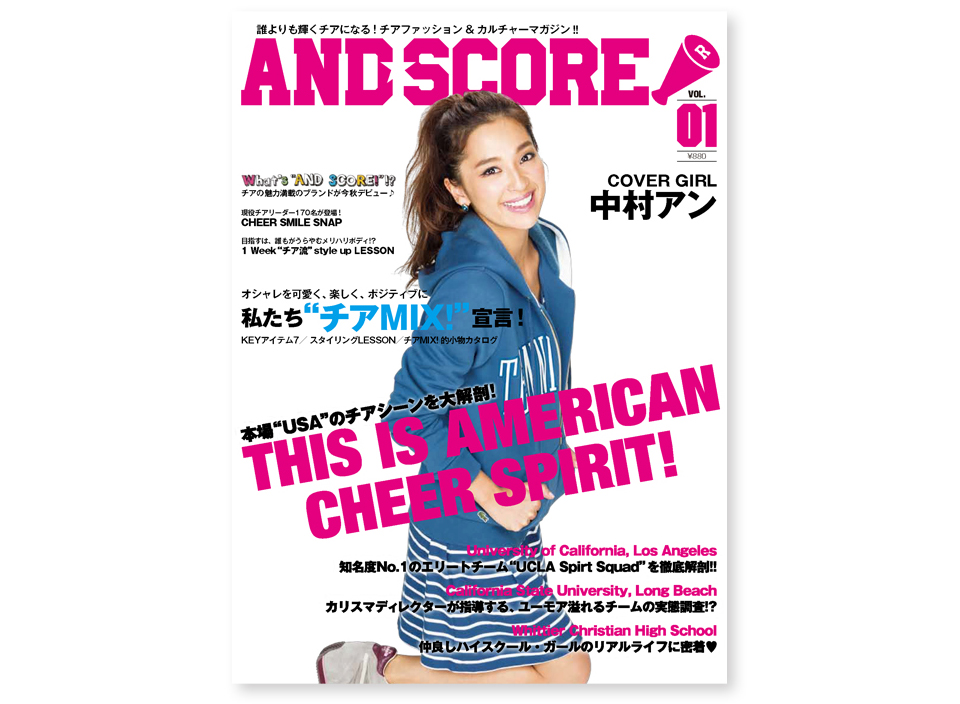 WORK